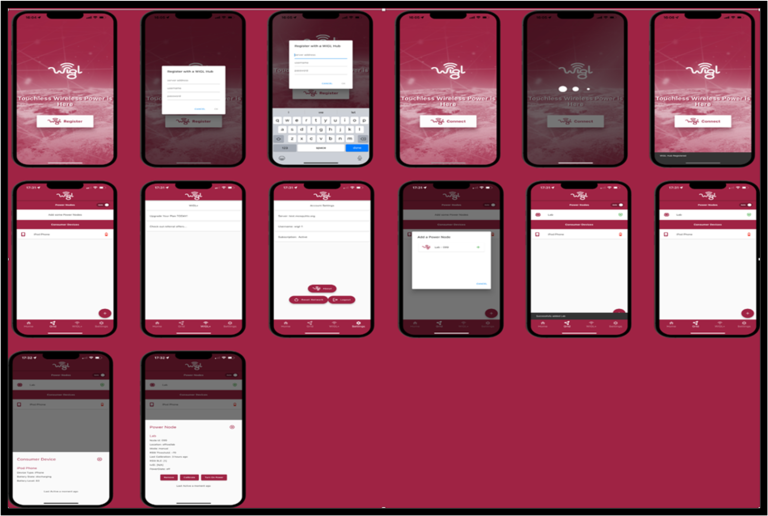 One of the keys to subscribing to a touchless Wireless Power Transfer (tWPT) network is software and Mobile Apps to control and manage the network. WiGL is honored to report the completion of the 1st generation of tWPT software and Mobile App. WiGL accomplishes this through a software application developed by the Rickard Consulting Group, Inc. (RCG).
RCG is a veteran-owned, small business with nearly two decades of experience providing critically needed, warfighter-focused services in a wide spectrum of government and commercial endeavors. RCG is uniquely qualified and structured to meet WiGL's DoD needs. RCG has a large number of recently retired DoD warfighters spanning the spectrum of DoD disciplines. RCG, through its subject matter experts (SME), objectively define the "why" prior to any pursuit of the "what" by deftly combining the skills of software engineers to warfighter needs.
Building upon initial commercial offerings developing domain analytics and advanced visualizations for next generation DoD training applications. RCG's construct of leveraging organic SMEs, and software development expertise offers a proven path to shifting the DoD paradigm.
The Meat of Subscribing and Streaming Wireless Power:
The WiGL Mobile App is user friendly with an intuitive user interface and supported on all major B2B platforms we are targeting; iOS, Android (Samsung/Pixel/etc), Web, Desktop, and Cloud/Internet enabled. The WiGL Mobile App synchs with the WiGL software control package and allows provisioning of the power device into nodes. Node(s) status is independent of the presence of receivers and starts directly after power application.
User commands consist of setting a mode to manual or automatic. In the manual mode, power nodes can be manually set to transmission. Meaning On or Off. In the automatic mode, the node power states are driven by receiver proximity, meaning… received signal strength indicator (RSSI) and unique RF ID. Once a power node is provisioned, the application displays node ID, location, mode, RSSI threshold, and power state.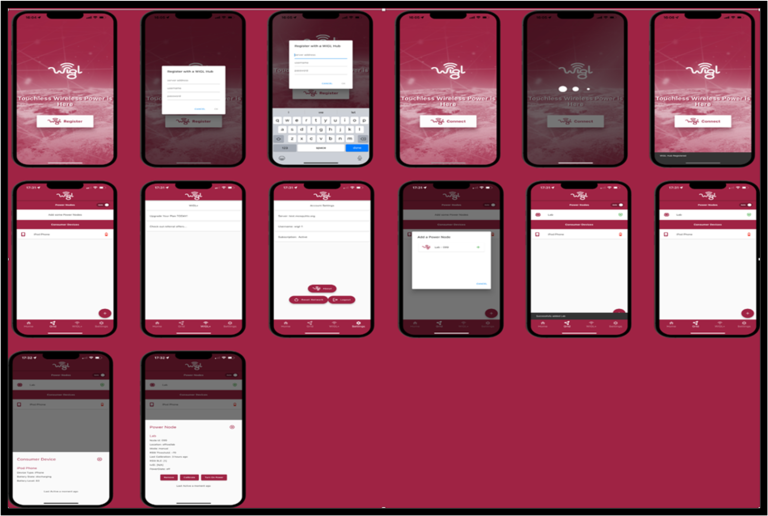 One of the many exciting parts about WiGL's software is the ability to integrate with our B2B partners and support the end user's ability to subscribe and stream touchless wireless power. As with many popular Mobile Apps, WiGL will offer B2B partners the ease of access that comes with a 99% completed subscription package (last 1% is B2B integration and branding). As we've shared, subscriptions/streaming is a level of service tied to WiGL's business model.
Subscribing to a WiGL-enabled network means quick access to the available node. Say goodbye to finding an outlet. Everything about WiGL software's subscription options are tailored to the customer for faster more convenient and reliable service. Making WiGL an easy, and less risky partner for B2B customers interoperability.
Let's WiGL 2022!
This Reg. A+ offering (bit.ly/3vTfufH) is made available through StartEngine Primary, LLC, member FINRA/SIPC. Please read the Risk Factors (bit.ly/367hpCM) disclosure before investing. This investment is speculative, illiquid, and involves a high degree of risk, including the possible loss of your entire investment.