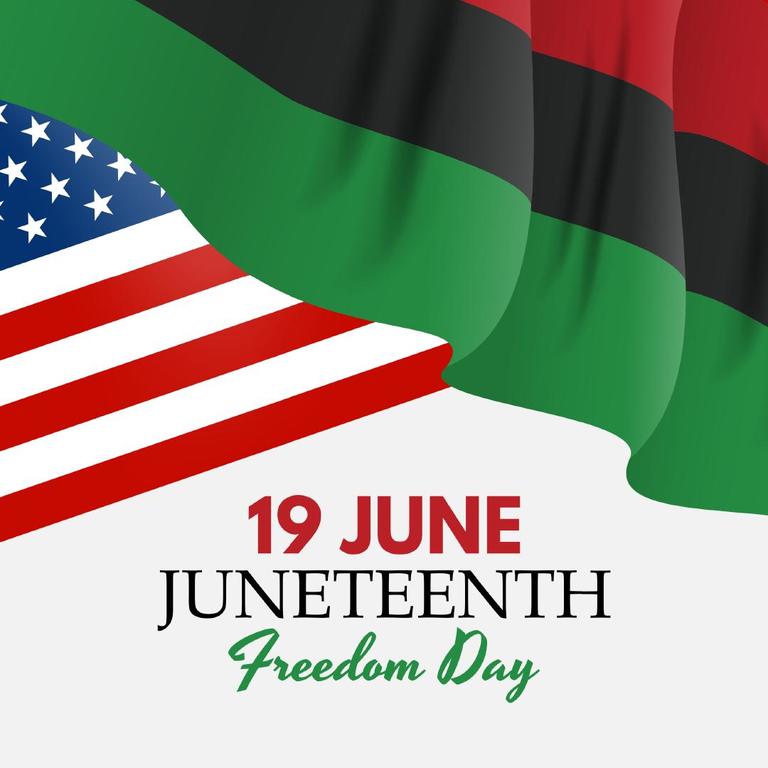 Hello WiGL Family!
As we enter one of the greatest inflationary periods in nearly 50 years, compounded by shortages in everything from baby food to can goods…WiGL would like to take a moment and honor the things we still have. Top of the list of things Americans hold dearest is FREEDOM.
America spends billions each year promoting freedom around the globe. And in the coming days, our Nation will honor one of America's most importance symbols and legacy of Freedom. Juneteenth or Freedom Day (June 19) is now a Federal Holiday…making June 19th officially a three-day weekend to enjoy family and friends. But Freedom Day is also about celebrating and remembering our shared freedoms as Americans.
Juneteenth commemorates the events of June 19, 1865, when Union General Gordon Granger arrived in Galveston, Texas, to inform enslaved African Americans that the Civil War had ended… and they were hereby freed. Freedom Day commemorates the emancipation of those enslaved African Americans and has been celebrated annually on June 16, 17, 18 and/or 19 for over 150 years.
Let us never forget the sacrifices made by Americans-for-Americans, demanding the end to America's enslavement of its citizens. Let's also reflect on the legacy of our ancestors and the systemic changes they made to reshape America into the beacon of hope for the world. Freedom Day is a celebration that signifies those changes, America's promise of freedom, and symbolizes our shared aspiration that captures the American spirit.
Enjoy the long weekend celebrating friends, family and freedom. Reflect on the promise of freedom America promotes around the world today…and how it relates back to Juneteenth.
Your WiGL Team is honored you are part of our family. Thanks for your continued support!
#LetsWiGL
WiGL Management
This Reg. A+ offering (bit.ly/3vTfufH) is made available through StartEngine Primary, LLC, member FINRA/SIPC. Please read the Risk Factors (bit.ly/367hpCM) disclosure before investing. This investment is speculative, illiquid, and involves a high degree of risk, including the possible loss of your entire investment.