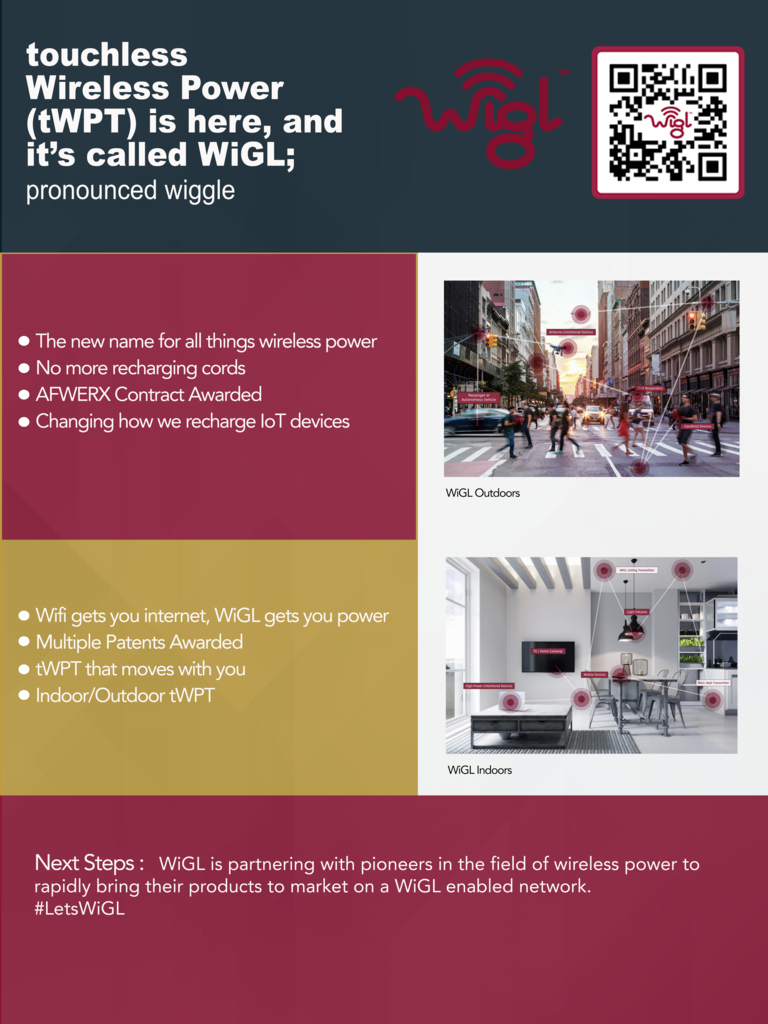 WiGL has been invited to attend the 2022 Smart Cities Connect Conference and Expo; September 26-29th in the Washington, DC area. The Smart Cities Connect Conference is one of the most exciting and comprehensive expos on innovation when it comes to smart cities of the future.
WiGL was asked to present and share innovative ideas to create the smart cities of tomorrow.
Touchless wireless power transfer (tWPT) for smart cities is a vision that WiGL believes is integral to the advancement wireless power technologies.
Stay tuned for more pre, during and post conference updates.
And if you are in the area, want to meet the team or learn more, follow this link:  https://fall.smartcitiesconnect.org/
This Reg. A+ offering (bit.ly/3vTfufH) is made available through StartEngine Primary, LLC, member FINRA/SIPC. Please read the Risk Factors (bit.ly/367hpCM) disclosure before investing. This investment is speculative, illiquid, and involves a high degree of risk, including the possible loss of your entire investment.