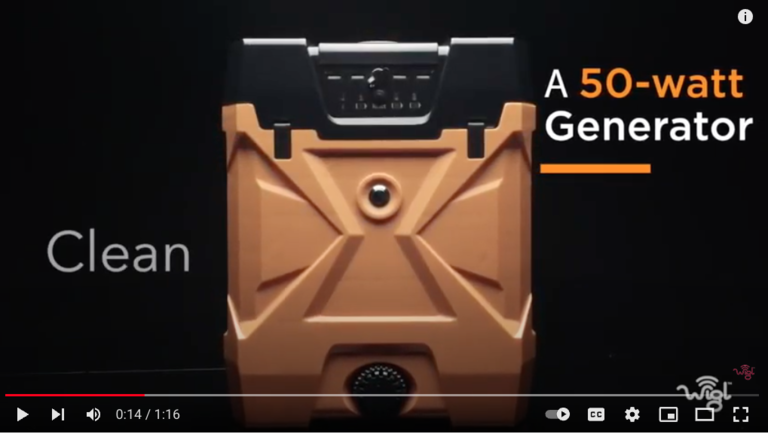 WiGL learned a lot during our latest demonstration for DoD. Enhancements we are making to SaltWater Generator (SWG) may revolutionize portable energy. But the SWG is proving to be bigger than just a power on demand system for DoD.
Being able to generation immediate, clean electrical power could be revolutionary for the consumer that love to spend their weekends exploring the outdoors. As the Internet of Things continues to grow and progress outside the bounds of City living…WiGL eNERGY needs expand our Total Serviceable Market (TAM), Service Available Market (SAM) and Serviceable Obtainable Market (SOM) to include camper and glamping.
Using improvements designed for the military, the WiGL SWG offers the modern camper renewable, clean, sustainable power on the go.
Portable power without the hassle of having to carry burdensome or dangerous batteries. Wireless power derived just from a mixture of salt and water, able to feed necessities such as GPS locators, cellphones, electric lamps, laptops, small TVs…. whatever small devices might need power.
Let's WiGL 2022!
This Reg. A+ offering (bit.ly/3vTfufH) is made available through StartEngine Primary, LLC, member FINRA/SIPC. Please read the Risk Factors (bit.ly/367hpCM) disclosure before investing. This investment is speculative, illiquid, and involves a high degree of risk, including the possible loss of your entire investment.