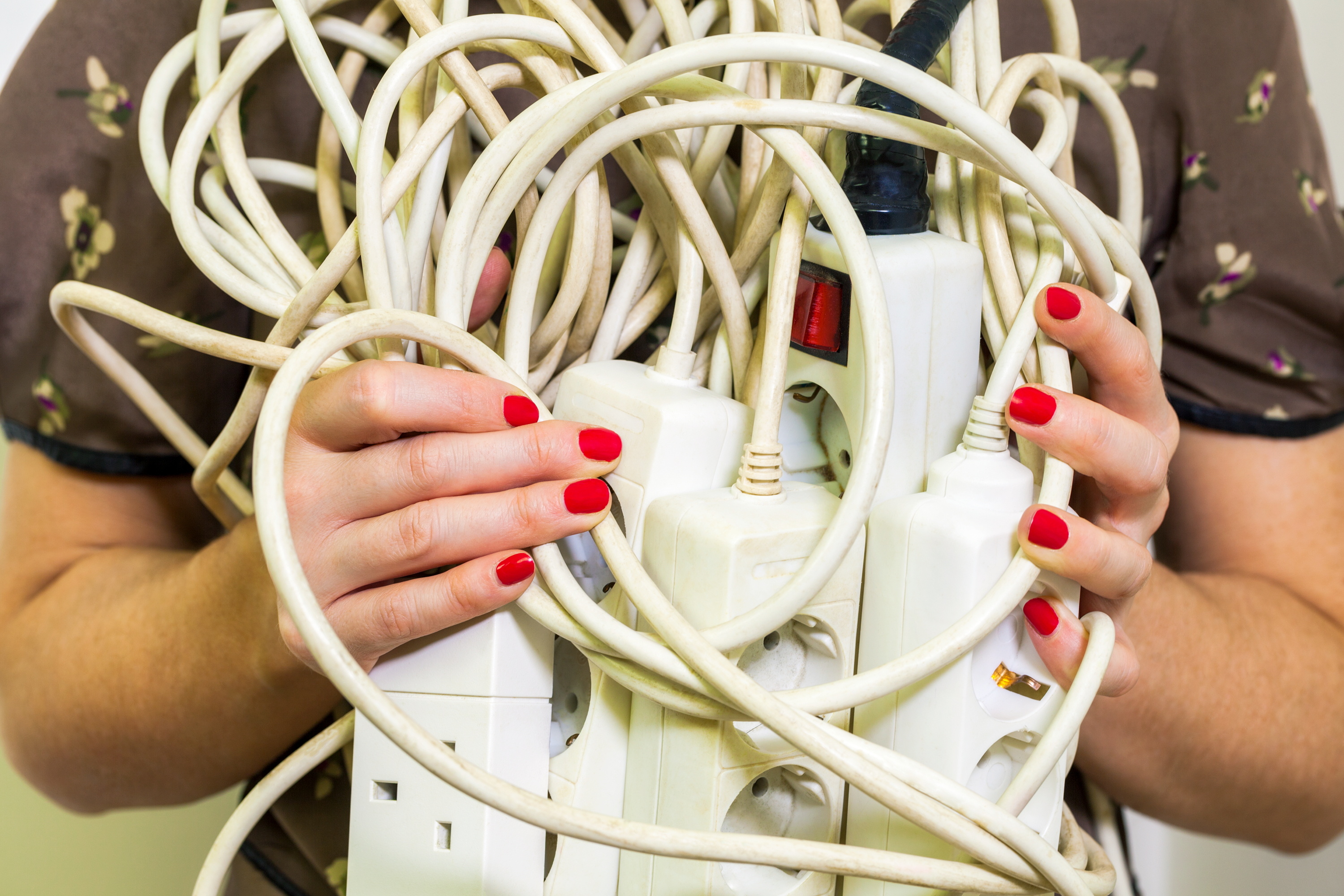 In the last few years, wireless charging has become more and more popular. It's quickly entering the public consciousness as the way of the future much like WIFI and Bluetooth before it. However, many business owners and consumers still have their doubts about whether a world powered entirely by wireless charging is where we're heading or if it's just a passing fad.
Here we lay out why we believe wireless charging will eventually take over from wired charging.
Wireless Charging: The Advantages
You'll never have to fiddle with cords or cables again
We can all relate to the nuisance of having to fiddle around with charging cables whenever we must plug our devices in. They get tangled up, they're too short, and they often break with surprising speed. Whenever you head out, you must remember to carry both a cable and a USB converter port, not to mention the difficulty of then finding an outlet to plug them into. All small things, but they add up to a lot of wasted time that could be better used elsewhere.
With wireless charging, all of that becomes a thing of the past. Just drop your device down on the charging pad and get on with the rest of your day. The advantages become even greater with far-field wireless charging. Once it becomes more common in homes and businesses, you'll be able to charge your device seamlessly from anywhere while still using it.
Your device won't suffer as much wear and tear
Constantly plugging our devices in and out is well known to cause a lot of wear and tear. A lot of times, the charging port is the first thing to fail in a device, requiring either a trip to the repair shop (assuming that's possible) or a full replacement.
With wireless charging, that's no longer an issue. Since your device can now charge without the need for being plugged into anything you can expect its lifespan to increase dramatically. As an added bonus, the lack of any charging port also makes designing entirely waterproof and dustproof devices even easier.
You can charge multiple devices at once
Anyone who owns several different devices (laptops, smartphones, tablets, etc.) knows the difficulties of keeping them all charged at once. Each device usually requires its own separate cable and converter port that must all be carried with you when on the move. It's even more of a nuisance when you're at work or a public place where there's a waiting line of people who also want to charge their devices.
Wireless charging immediately removes many of these difficulties. In the case of a charging pad, that's all you'll need to carry when you're out and about. So long as all your devices comply with the Qi wireless charging standard, a single charging pad can be your one-size-fits-all solution. For far-field wireless charging, you won't even need the pad or an outlet to plug it into. Everyone within range of the network can connect and charge their devices all at once.
It's far safer for you, your device, and your data
It's quite rare, but with wired charging, there's always a small chance that you can get a little electrical shock when plugging or unplugging your device. This is usually due to either a malfunctioning outlet or a damaged charging cable. Wireless charging eliminates this possibility entirely.
Conventionally charging your device in a public place also comes with a few dangers. There's always a chance someone could steal it when you're not looking. Then there's the risk of using a public USB charger, which may be secretly downloading your data. You need never fear any of this again once you switch to wireless charging.
Wireless charging is just so much neater
It's a minor advantage, but one that shouldn't be overlooked. Charging cables, especially when there are more than a dozen of them plugged into an outlet extender, can look very unsightly and messy. Plus, there's often the risk of tripping over them. Most of us like to keep our workstations and homes as clean and orderly as possible, which usually equals a constant battle with cable management.
As you can expect, wireless charging makes this not an issue. Your home and workplace will look far more aesthetically pleasing and you'll never have to devote time to cable management again.
Wired Charging: The Advantages
It's faster and more efficient than wireless charging (for now)
It's a fair criticism that wireless charging technology is not as fast as conventional wired charging. Depending on the brand, wireless charging can take up to twice as long to charge a device from 0% to 100% as a wired connection would. It's an issue that wireless charging developers are working on overcoming. While progress has been made, it may still be a few years until wireless charging speeds are at a comparable level to wired charging.
There's no risk of it overheating your device and damaging the battery
There's an ongoing debate about whether wireless charging can cause your device to overheat to the point that it damages the battery. Electrical wastage is an issue with wireless charging and some of that wastage can be converted to heat. This can reduce the lifespan of your device's battery if the overheating is severe enough.
However, it's worth pointing out that the extent of this issue may be related to geographic location. The higher temperature the climate, the less of an issue this tends to be. As with charging speeds, it's an issue that wireless charging developers are working on.
It's less expensive and more common to use
Wireless charging pads do cost a bit more than conventional cables. That said, the higher cost of a charging pad may be offset by not having to replace it as regularly as a charging cable. Also, while wireless charging is slowly becoming more common, it's not nearly as ubiquitous as it needs to be. Until more businesses switch over to providing charging pads or far-field wireless charging for their staff and customers, we won't see as many people making use of it.
Final Thoughts
As with a lot of things, there are pros and cons to both approaches. Wireless charging is still a relatively new technology (in practice if not in theory), and further work is needed to overcome some of the hurdles with it. But if the speed of the development in this technology over the last decade is anything to go by, we can be confident it will overcome and eventually surpass those challenges. Given another 5-10 years, it may become the standard by which we charge not only our personal devices but every single IoT device out there.