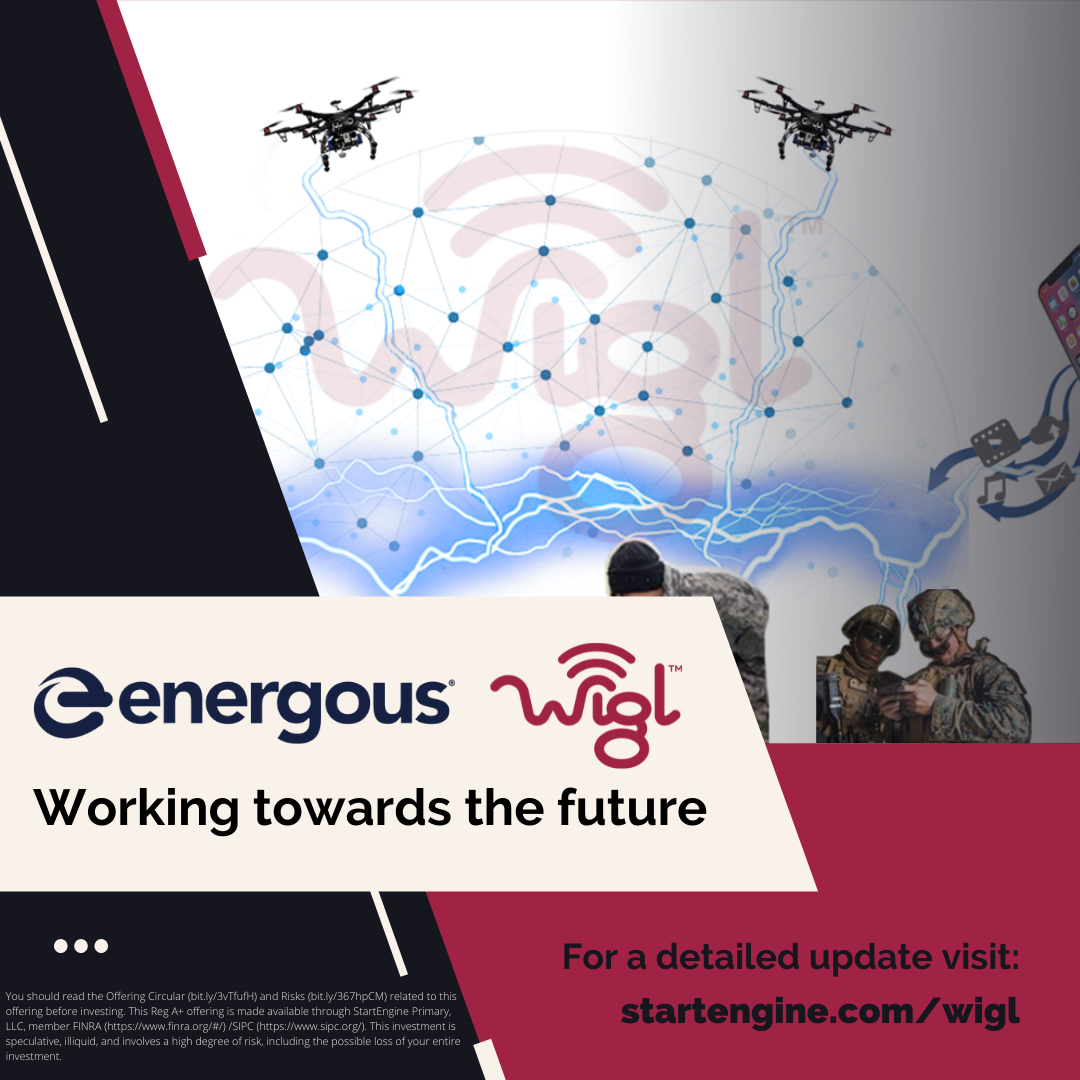 Partnering to Build Tomorrow:
Over the past year, WiGL has been working with the leading pioneers, competitors and teammates ("compete-mates") in the wireless power industry to fast track WiGL enabled products to market.
We call these projects, Commercial-Off-the-Shelf, or WiGL's COTS offerings.
We are proud to announce the first in a series of WiGL enabled COTS projects/products starting with Energous.
SEE ENERGOUS' PRESS RELEASE BELOW:
"Energous Announces WiGL is Leveraging its WattUp Technology for Wireless Power Network Deployment"
https://ir.energous.com/news-events/press-releases/detail/718/energous-announces-wigl-is-leveraging-its-wattup-technology
WiGL is currently working with Energous (and others) to build COTS capabilities that fast-track transmitter (Tx)-to-Tx-to-Tx-to-Tx networking for touchless Wireless Power Transfer (tWPT). Meaning rather than a single Tx-to-receiver (Rx) pairing that gets you maybe 3-10 ft of distance, WiGL's patented networking technologies are based on networking all available Tx's in an attempt to gain near infinite distance on our tWPT networks. I.e…if you want more distance, simply add another WiGL-enabled Energous Tx.
In short, WiGL's vision may one day allow you to use a WiGL-enabled Energous Tx to log onto a WiGL network…to remotely recharging or powering your IoT devices …in the very-near future.
We are excited to add Energous' hardware technologies to WiGL networks.
*"You should read the Offering Circular (bit.ly/3vTfufH) and Risks (bit.ly/367hpCM) related to this offering before investing. This Reg A+ offering is made available through StartEngine Primary, LLC, member FINRA (https://www.finra.org/#/) /SIPC (https://www.sipc.org/). This investment is speculative, illiquid, and involves a high degree of risk, including the possible loss of your entire investment."