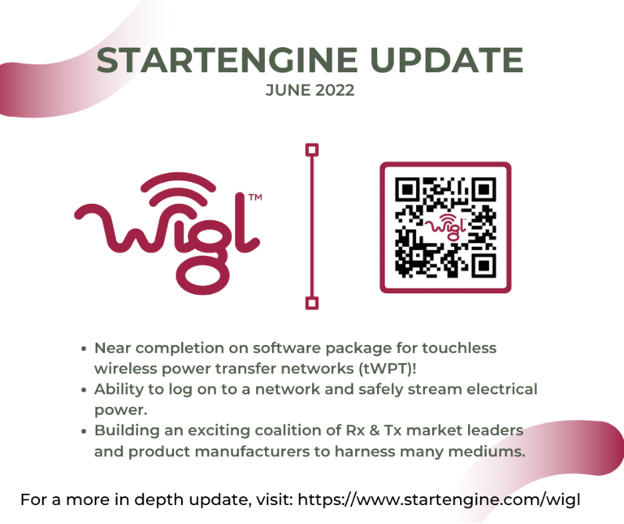 WiGL is pleased to announce the near completion of our software package for touchless wireless power transfer networks (tWPT)… full of exciting possibilities for the 21st Century and beyond!
Operating in a similar manner to WiGL's WiFi or cellular counterparts, the tWPT WiGL networking software allows you to log on and safely stream electrical power. The same way you connect to the internet wirelessly, with WiGL you'll simply log in with your device and receive a touchless source of electrical power…no longer reliant on charging cords and recharging blocks
Along with the software network, WiGL is building a coalition with wireless power receiver (Rx)  and transmitter (Tx) hardware pioneers to partner on generation 1 WiGL-enabled products. These Rx & Tx market leaders and product manufacturers will give us the ability to harness tWPT technologies across many industries…starting of course with the Department of Defense. Broadening the horizons of what true wireless power can achieve will only help to further serve the end users, the environment, and aid in the continued pursuit for a higher quality of life for everyone.