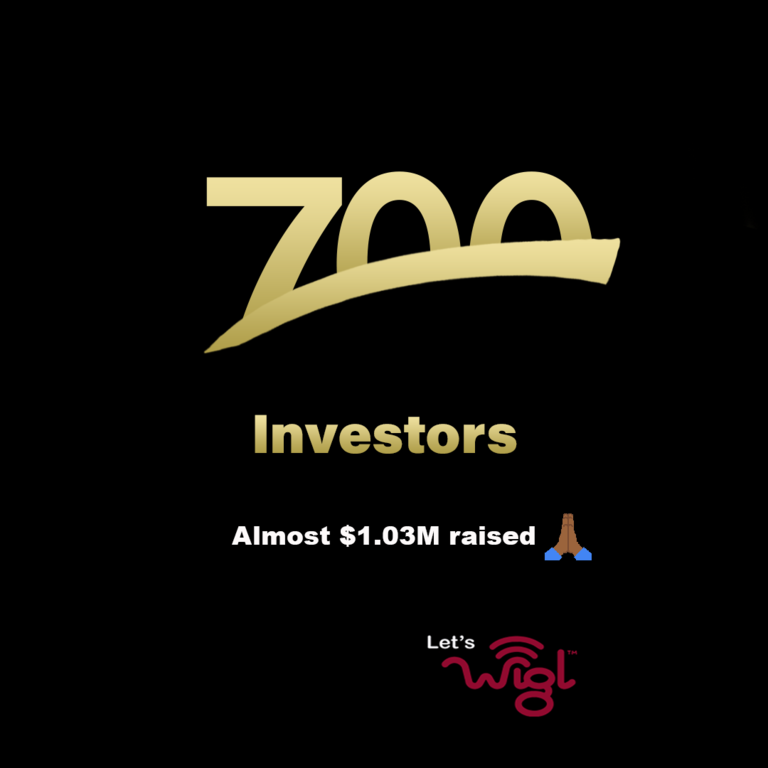 WiGL is pleased and extremely humbled to announce that we have now reached the 700+ investors & $1M+ milestone!
StartEngine will be sending an update and congrats (to you) in the coming days.
Team WiGL is beyond grateful for your support throughout the Reg CF and Reg A+ raises. We cannot wait to share more techie product updates with you as we further progress and build a coalition of tWPT partners . The amazing contributions from every one of you, allows WiGL to achieve our objectives and attempt to exceed our planned roadmap goals.
With every new and returning investor, our WiGL family continues to grow and reinforces WiGL's goal of name-dominance and networking partnerships.
Please continue to check for WiGL updates (sadly, some may be in your junk/spam folder).
Stay tuned for exciting USAF updates on the "WiGL World's Fair 2.0; Electrical Power Reimagined for the 21st Century"… featuring project deliverables, announcements regarding future DoD contracts, partnerships with industry giants, WiGL-enabled product(s) and pictures with the troops.
We are also on document watch for the latest WiGL utility patent(s) to be formally issued.
This Reg. A+ offering (bit.ly/3vTfufH) is made available through StartEngine Primary, LLC, member FINRA/SIPC. Please read the Risk Factors (bit.ly/367hpCM) disclosure before investing. This investment is speculative, illiquid, and involves a high degree of risk, including the possible loss of your entire investment.