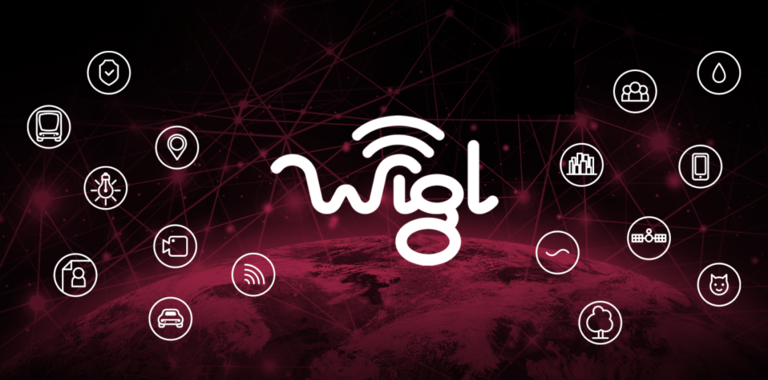 The Secret is Out!
WiGL is proud to share more details about our contracted work for the Department of Defense (DoD). So far, we've completed 2 tasks for DoD's WiGL's World Fair 2.0 (WWF 2.0). The 3rd task is our laboratory (lab) demo of WiGL-enabled products recharging multiple mobile devices on the WiGL network; read as recharging cellphones.
The WWF 2.0 Task 3 demo will be at the Guinn Partners lab in Austin, Tx on 10 August 2022.
Task 2 of WWF 2.0 is broken down into 2 parts:
Part 1 features commercial off the shelf (COTS) products:
– For this task, we will use transmitters/receivers from PowerCast
– We are using safe 800-950MHz waveform harvesting (and storage of power)
– And finally, we are sharing WiGL's patented PowerBanks connected to the end user's mobile devices
To us, the most impressive piece being demo'd in Part 1 of WWF 2.0 Task 3 is our touchless wirelessly rechargeable "intermediate electronic storage device" (that's patent language for a wireless PowerBank).  To meet the immediate battlefield needs of DoD, our wirelessly recharged PowerBank uses a small lithium-ion battery rated at 3.7V, 2600 mAh. These are the kind of PowerBanks you can buy at Walmart or your nearest Airport. We will also demo some WiGL proprietary technologies that include a medium-size COTS lithium-ion rechargeable battery rated at 4000 mAh. With these WiGL enabled PowerBanks, we are able to rapidly recharge most Apple and Samsung mobile devices, making our WiGL network + WiGL PowerBank ideal for recharging end-user mobile devices.
Part 2 of WWF 2.0 Task 3 will demo the software controlled parts of the WiGL network. In short, well-known Bluetooth + WiGL proprietary software will be used to manage/control the planned network of over 20 connected transmitters. Special thanks to Rickard Consulting Group for the amazing WiGL software and Apps.
What: With these married technologies, the WiGL-enabled network controls the PowerCast transmitter "nodes". The nodes that form the network will be provisioned to turn on/off automatically based on demo thresholds set for DoD devices. Additionally, the provisioning and automatic/manual nodes will be demo'd from both Apple and Samsung Apps during the WWF 2.0.
So what: WiGL's touchless-wirelessly recharged PowerBank takes roughly the same amount of time as plugging into the wall to recharge the end user device. We are still working improvements to make recharging the PowerBank faster. The WiGL-enabled PowerBank connects to the USB port of the end-user's device. We are excited to show that this touchless wireless power transfer (tWPT) network and setup meets (exceeds) 21st century DoD and commercial needs. And our WWF 2.0 demo will feature 3 different end user mobile devices on the WiGL network…at the same time… "electrical power reimagined"
Now what: there are 5 more tasks on this contract. And we are on contract watch for DoD's next request. Plus, we have caught the attention of major telecommunications companies…so stay tuned!
As always, stay tuned for exciting news…look for HUGE news in August.
Let's WiGL 2022!
This Reg. A+ offering (bit.ly/3vTfufH) is made available through StartEngine Primary, LLC, member FINRA/SIPC. Please read the Risk Factors (bit.ly/367hpCM) disclosure before investing. This investment is speculative, illiquid, and involves a high degree of risk, including the possible loss of your entire investment.